Managing Working Capital: Expand Your Business Successfully
Presented by Domain Sam
If you want your business to flourish, then the first thing which you must do is to manage the working capital of your business prudently. Working capital finance is the lifeline of any business organization because it's not possible to plan any expansion or improvement without managing it. Working capital finance is business finance designed to boost the working capital available to a business. It's often used for specific growth projects, such as taking on a bigger contract or investing in a new market.
Diverse businesses use working capital finance for a variety of purposes, but the over-all idea is that using working capital finance frees up cash for growing the business which will be regained in the short- to medium-term.
What is the formula for working capital?
For example, if a business has $5,000 in the bank, a customer that owes them $4,000, an invoice from a supplier payable for $2,000, and a VAT bill worth $4,000, its working capital would be $3,000 = (5,000 + 4,000) – (2,000 + 4,000).
It's neither too simple nor too difficult to take care of the trading operations and working capital finance to expand business successfully. All you need is to follow some careful and efficient tips for proper management.
5 Efficient Tips to Expand Your Business Successfully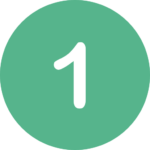 Think twice before increasing credit.
You must consider your decisions before applying them practically. If you're planning an expansion, then first check out how many resources you've with you. Don't forget to take care of your limits. This is a must to avoid debt and business loan related problems. You must not increase your credit limit thoughtlessly. Inconsiderate borrowing will not only make credit repair tough but your business may also suffer. Meticulous planning and research may help you to utilize the credit tactfully. So, just be a little wise and plan business expansion well before executing it.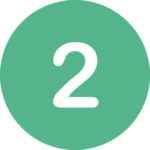 Be on good terms with your suppliers
You can't expand your business until you master the techniques of relationship building. Start with strengthening your bonding with your suppliers. Pay the bills on time and talk about bigger orders for building a positive relationship with the suppliers. This will enable better concessions and you'll hardly face any loss due to late delivery. So ultimately it's you who'll be benefited.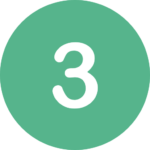 Work to increase the reliability factor
Nobody can be interested in dealing with unreliable partners. That's why you must work on increasing your reliability. Follow fair means and manage your financial sources legitimately. This will boost your viability and you won't have to face any problems to increase the working capital. Undoubtedly, your business will grow.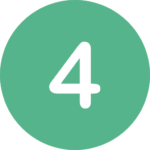 Regulate your inventories smartly
Inventory can be a tricky section that you must handle with care. You must avoid accumulating too much inventory. Even a lack of inventory isn't good either. Both can be harmful to your business and your profits may lessen. You need to maintain a proper balance in inventory. Try to create mobility in the inventory by checking it regularly. This will ensure positive growth in your business plans.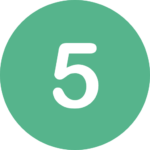 Expand your list of customers
Don't only depend on some specific customers. Try to increase your contacts. Talk to investors and convince them about your projects. You need to maintain a reliant disposition while conversing with your creditors. With increased contacts, it won't take you much time to increase the profits.
Of course, there are lots more to follow when it comes to expanding a successful business. The 5 tips described above will help you with the basics. Once you get a hold of your own, you'll be able to manage the capital of your business quite efficiently. Start working on these tips to become a successful businessman.