Saving Money for a Rainy Day – Even $1000 in the First Year
It is quite disgusting when there is no money when you really need it. It can be embarrassing for anyone to borrow money from friends or relatives and a much worse situation when you fail to return their money. To avoid that embarrassing situation you need to get in the habit of saving money for that rainy day.
Where are you going wrong? What should you do to avoid certain embarrassing situations? Well, you are thinking right. You need to save money for a rainy day whenever it is possible for you to do so. Now it might be with great effort that you save your money and keep it safely in your cupboard or other hiding places in your home. Do you think that it will remain there intact? No more thinking, start acting wisely.
The wisest thing to do is to start a savings account which is very beneficial in helping you to save your hard-earned money. These rainy day funds will help you when you face unexpected financial crises. In case you lose your job, these savings will help you to survive and protect your family until you get another job. Just consider it your rainy day fund. Sensible right?
Saving money for emergencies is a smart thing to do. Charting out a savings plan would be a wise thing to do before you start saving your hard-earned money. Saving a large amount in one day can lead you to withdraw your plan of saving within a short period. Try to save a small amount of money either each day or on weekly basis. Howsoever you do, it is important to make a plan and then you can just go by that.
If everything works out well you will be able to save up to $1000 in the first year. All you need is to have is a little patience and start saving money according to the plan you have chosen. In addition, it is a good idea to add extra money into your rainy-day funds whenever the occasion arises. Those few extra dollars do add up and can make a difference.
These saving money tips will help you to save your funds that can be used for emergencies or in other words your rainy day funds.
The first thing you should do is to fix an amount to pay for yourself as a part of saving. Start saving money right from today and make sure you start your fund with a small amount otherwise you might be tempted to take some of it out right away. Save this amount daily to help make it a much larger amount at the end of one year.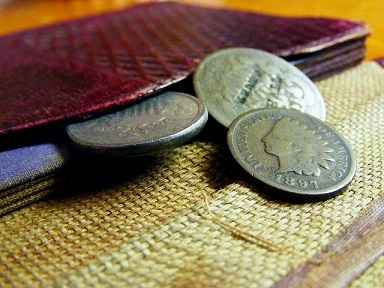 If you already have an account with a bank you can request an automatic deposit. The amount you have planned to save daily will automatically get credited into your account.
If you are planning to save on a weekly basis with a fixed amount, say $5 without fail, you will be saving around $260 by the last week of one year.
You can always increase the amount for saving to make it a larger sum. However, you should not save so much that you'll be in a short supply of money. You will end up using your savings before you can save anything.
If you think you'll take your money out of the bank, choose a bank that is not local. You need to work hard to save a decent amount which will be helpful when you really need it.
Initially, it can be hard for someone who doesn't have the patience to save money. However, when you become an expert in saving funds you will help you have less tension in your life and reduce worries about the future.
If you are finding difficulty in choosing the amount for saving you can calculate the expenditures you have to go through daily. See if you can cut down some unnecessary expenses and use that money for savings.
Don't worry if you are only able to save a small amount daily. Even $2 or $3 will make an amount between $750 and $1000 in a year. What do you say? Are you ready to make savings daily?
No pain no gain. Saving money for a rainy day may not come easily at first. You will have to work hard to consistently save money. You will have to lose something to save money for your emergency fund. Avoid spending unnecessarily. That doesn't mean that you should stop spending on goodies. But you should make a few sacrifices in order to have a good amount in your account. You'll need to sacrifice a little to save money for emergencies. Start saving your hard-earned money today and see your rainy day fundraising gradually to $1000 or more within a year.
Once you get into the savings habit it will become second-nature saving money for a rainy day. Yes, a savings plan of just a few dollars a day that you save regularly can build your rainy day fund to a respectable amount before you know it.
Copyright © Halfmoney.com
Charles is studying how to command success and luck in life.