Homeownership for First Time Homebuyer – know the Costs Involved
Homeownership is often seen as an untrustworthy proposition as many people consider the buying decisions to be purely based on opinions rather than individual decisions. Anyway as a first-time homebuyer you definitely need all the real information you can get and forget everybody else's opinion about it before buying a home. Homeownership for First Time Homebuyer considerations applies directly to you and your financial status if you are the one trying to buy a home. That's whether it is your first home or not. Of course, if you've bought a home before you will probably be familiar with these tips.
If you are a first-time homebuyer, the following costs will be involved: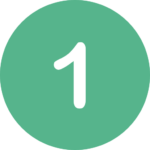 Maintenance costs
Most first-time buyers naively underestimate the cost of maintaining their beautiful home. Budgeting of maintenance costs is required because firstly, we must fix some things quickly when they occur, and secondly, to preserve the value of your home you don't want to put off needed repairs.
As you know, homeownership is unpredictable. In fact, the only thing predictable is the mortgage payment due each month. Oh – I forgot. There is the little thing of taxes. Your state or territory, city, or whatever government agency collects property taxes will want their share of yearly taxes.
What will you do if your furnace conks out, a water pipe bursts in your house or you need to hire a professional to replace the shingles? You need to make your budget according to these costs in order to avoid financial pitfalls.
According to Coldwell Banker, an owner must take into consideration about 1% to 4% of the value of their house for the annual maintenance costs. Plus, you can expect higher maintenance costs if you have two or more dogs or children. If you work a lot or long hours and have little free time you might need to hire a gardener or someone to mow the lawn or do other regular outside maintenance to keep your home looking nice to passersby.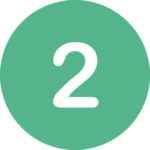 Do Not Underestimate Your Deposit 
With all the talk of the down payment, it can be confusing. First, it is best to look for credit programs that offer to avoid a "no money" option.
If the loan program is not consistent with the FHA, you try to set aside 20% of the purchase price as a deposit. Although 10% is in and in some cases even 5%, you pay the cost of PMI.
PMI stands for Private Mortgage Insurance. The lenders require buyers to specify a down payment of less than 20% while buying PMI insurance and pay per month in addition to their mortgage.
For example, if you buy a house worth $150,000 and you put only $4,500 (3%) down, you need to buy a PMI insurance cover of 17% of the deposit. In this case, the PMI monthly payment works out to $118.82, in addition to your mortgage payment. Know that it is not always easy to get rid of PMI costs even if you have paid for years on your loan. My suggestion is to try to avoid any PMI costs if at all possible. It's an extra cost you can do without plus it doesn't help you one bit; it helps the lender only.
As a first time home buyer oftentimes there are other programs besides these that may be available. Sometimes big cities offer such programs specifically for first time homebuyer.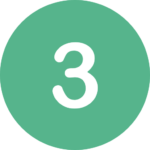 Keep it Close, Your Costs
The number of novice buyers amazingly underestimates the closing costs, which amounts to about 3% of the purchase price of the house. Keep in mind that the closing costs vary. The closing costs include attorney's fees, lender's fees, transfer taxes, and title policy, and usually a few other fees.
Using the services of an experienced local broker will help you not only to accurately estimate your closing costs; your broker can guide you to the vendor with the lowest fees (such as banks, mortgage companies, credit unions, and more).
It is increasingly common in a contract that a percentage of closing costs must be paid by the seller during a negotiation. In some cases, the seller will be willing to pay all your closing costs.
So, before going for a house, think of the pros and cons involved, and your budget. Never try to go out of your budget; if the time is not right for you now, wait till you get stronger financially or be satisfied with a smaller or cheaper house until you can afford to do better.
Oftentimes buying a less expensive house is better than buying no house at all. That's because in normal tomes house costs appreciate and it's usually more than most salaries. In those cases, many people are frozen out of buying a home because waiting puts them in a position of not having the salary needed later when they decide to buy a house. Many a first-time homebuyer does not realize this.
Copyright © 2011 HalfMoney.com
About the Author
Charles is studying about Ayurveda and travel.